Biography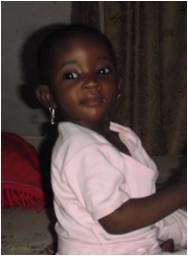 The idea of IMAN INTERNATIONAL SCHOOLS came into focus when the pioneer traveled to Egypt in the early December 2008 when he took his mother for medical treatment. Behind the Hotel where he lodged, was a private school called "Al-Amman which caught his attention, as soon as he sported the school building, he was privileged to walk around the school. Of course felt very impressed at what he saw within and outside the school. Particularly the quality of teachers, efficient supervisory gadget i.e (close circuit television), a child per seat, toilet per class, playing facilities and lots more. Having seen all of this, it stimulate the vision of actualizing one here; although, he was encouraged by a close friend of his Ibrahim Umar (Alhaji Yaro Gandu) whom advised that he should build a nursery and primary school for his wife to run as she will be graduating very soon from Usman Danfodiyo University here in Sokoto. With the whole idea, he thought of his land at Arkilla and the money he had accumulated over the year.
He started the project with a block of seven classes, with the intention of establishing a university in the next coming twelve years.
In the process of putting the structure, he understood that his wife, Maryam Mukhtar Aliyu cannot run the school on her own so it was decided that a board/Advisory committee be formed, and the committee should consist of Administrators and Educationist, prominent and committed people were identified, such as:
Mua'azu Seleiman Chairman
(Permanent secretary, State Civil service).
Maryam Mukhtar Aliyu Proprietress (Member)
(Iman International School, Sokoto).
Abdullahi A Suleiman Principal (Member)
(Iman International School, Sokoto)
Dr. Aminu Mode Vice Chairman
(Lecturer UDU Sok.)
Alh. Ibrahim Umar (Alh. Yaro Gandu) Secretary
Malam Yusuf Isah Sokoto Member
(Bsc.ed, Msc, Geo, lecturer state poly).
The board members suggested that he should use his second daughter's name (Safiya Iman) as the name of the school. "IMAN" literary in "Arabic" means "belief or trust in something". Therefore, 'Iman' stand to be an open word, not until it's religious and spiritual attributes manifest.
Therefore the use of 'Iman' should not in any way stop or restrict people from other states and countries at large, since the purpose was to promote proper, right, quality and justified content of education to their beloved sons and daughters regardless of once beliefs.